Happy Earth day everyone! This is a day where we all must be conscious of the planet that we live in! Let's briefly talk about this wonderful day, have a look at unique and beautiful pictures of the Earth and what it means.
This is a day in which we have to reflect on why we must consider the Earth that we live in. It's a day that we as Earth's inhabitants must reflect on why going green, and creating an Earth with less pollution is very important, not just for us, but also for future generations. We have to use this day as a reminder of how far we have came in being environmentally aware, and also know that we still have a long way to go. We are Earth's inhabitants, so therefore this is our home, and since it is our home, we must treat it with the utmost respect.
Earth day is now globally recognized, and celebrated all over the world. We are all in the human family, and since we are all a part of the human family. Here at photo to text with everything we do, we always make sure that we have the Earth in mind, so we make it a priority to use the most environmentally friendly materials to create your wonderful work of art.
Our Canvas
We use a white linen canvas, which is from environmentally friendly material, backed with an all natural spruce timber. The canvas is designed to make your photo come to life, with it's natural elements.
Our Ink
The ink that we use is ultraviolet resistant, so that means your colors won't fade over time. We take pride in saying that we use the state of the art Giclée printing technique.
Here is what the Giclée printing technique is.
Well the name was coined by Jack Duganne in 1991. It's basically a form of inket printing that incorporates inks of high quality. So, if we had to summarize the technique, and put it in a nutshell, it simply means you are receiveing the best quality photo from an environmentally conscious company.
Unique and Beautiful Pictures
Even during the process of creating your photo, we use solar energy, and even wind energy. We try to live a "green lifestyle," as much as possible, so everything that we do is environmentally friendly. At no point of the process do we waste any energy, or disturb any ecosystem.
The environment is something that we take very serious, so we are compliant with many environmental laws, and regulations.
Any excess material that we might have is properly disposed of in accordance with the proper laws too.
We love the way that our colors just pop out right at you, it's almost like a 3D movie. What makes that all possible is the ink, and the special techniques that we created, all while being eco-friendly.
So imagine you took some natural photography in a rain forest in Asia, or South America. Maybe you want the colors to express boldly on the canvas. Well if you wanted a high definition experience, and wanted the quality of your image to be maintained, then we're the ones who can get it done.
Our technique will make the natural photography that you took look the same way on the canvas. Exactly as it did when you were shooting the image. Everything that we do is to maintain the original experience that you had when you first took the picture that you are entrusting us with.
We want to capture your vision on our eco-friendly canvas as natural as possible.
Creative Unique Pictures
Not only are we environmentally conscious, we are also creatively conscious. We want your creative photographs to scream opulence, once it's placed on a canvas that we created.
Nature in all its glory is quite spectacular. So we are always eager to make the beautiful image that you captured of nature shine through the canvas. We want it to look as beautiful as the sun rising over the amazon. Or as enchanting as the sun setting in the arctic.
You see we are precise with your photographs along every stage. We know the meaning, and value that they bring to you, so we aim to give you the same feeling. Just imagine being on a safari ride in Africa, and you took some of the best natural unique and beautiful pictures.
Once you send them to us, we would certainly make sure the quality of your safari photos will be displayed the moment we print the canvas. If you don't like the final results, then we aren't either. Your journey is one that we take serious because we know how much it meant to you. And that was why you took the initiative to document it.
If you took a photo of a beautiful parrot, or any colorful bird, and didn't want to lose the quality of the bird's colors, well you're in the right hands. Everything that we do is done with the best care, and we have a high standard. Our mission is to give you the best quality, so on this Earth day we would love for you to take some unique and beautiful pictures. Then once you're ready to see them brought to life; just send them to us.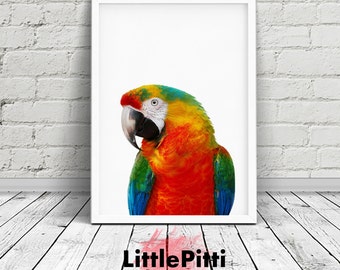 We will bring them to life, in ways you never would have imagined!