Here is a list of the most popular gifts made on TV this year:
When Phoebe needed to get rid of some things in order to allow her boyfriend to move into her apartment, she had to sadly part with a painting of a mannequin doll coming out of the frame. She attempted to give Gladys as a gift to her friends Monica and Rachel, who, both fought over who would have to take the painting. As it turns out, she created a new version of Gladys in the end for the one who didn't get the original! Shame she wasn't giving away a photo turned to text!
2. Homer's Bowling Ball to Marge from The Simpsons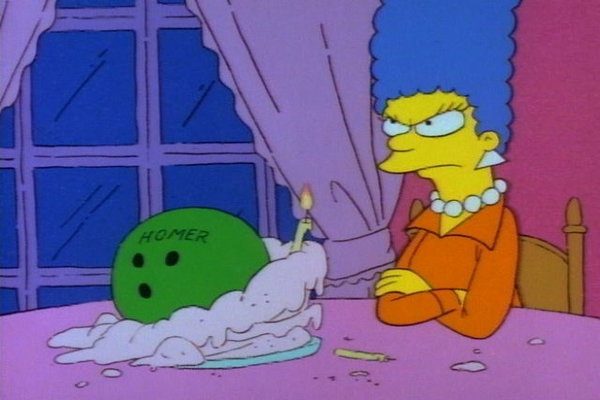 When Homer gave Marge a birthday one of the most popular gifts, she was not happy, because it was a bowling ball. No one was exactly happy about the situation. He attempted to give it to her with his own name engraved on it! Unfortunately, Marge was not too happy about this turn of events, and in the end, it's become an urban dictionary turn to give a bad gift as a "Homer Gift". Ay caramba!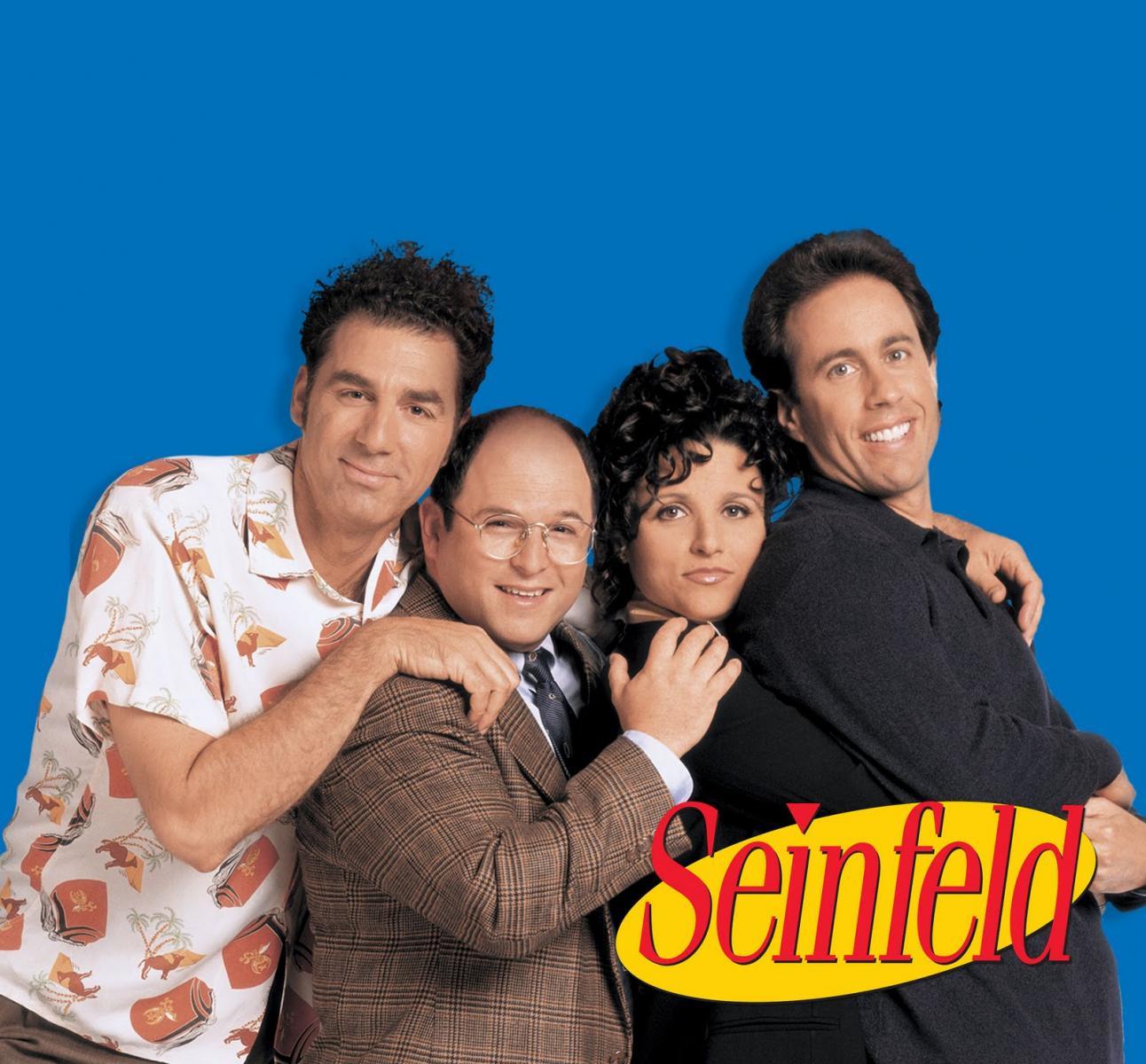 Don't give your loved one as impersonal as Jerry did for Elaine! Despite having an awkward physical romance budding, Jerry had no idea what to get Elaine for her upcoming birthday. This ended up in him scrambling for any sort of idea, and with that, he ended up just giving her $182. He barely had time to ask what the deal with airplane food was before she unleashed her anger upon him! Yikes!
4. The Thank You Cards from Mike & Molly
While not a gift the two titular characters actually received, after their wedding, Mike and Molly struggle to send out thank you cards for all of the gifts that they did receive. This spurs into a discussion about all the things they wish they had gotten instead as wedding gifts, and while they're rattling off better things than the things that they actually got, it's a wonder they don't think about a photo of the two of them with personalized text put right on time for them to share with family and friends!
5. Bed Skirt and Sheets from Two Broke Girls
Caroline surprises her friend and roommate Max with a bed skirt and sheets as means to make things better between the two in an episode of Two Broke Girls, and honestly, it doesn't go as planned. Max isn't very appreciative of the gift as she'd rather have something she can eat or admire more. While the gift is nice, we personally would've preferred something she could share on social media a lot more!
6. Captain Oats from The O.C.
Sure, this gift gets handed around a lot during the series, but it's definitely a favorite of any fan of the show. Seth Cohen's plastic, toy horse gets mostly giving to his on-and-off again girlfriend, Summer Roberts, as a sign of love. While both of them really enjoy playing the toy, it's not really appropriate for their age group, which turns into a running joke of Seth and Summer both having to hide it from other people in their lives.
7. Dead Bird from Family Guy
Brian, the dog of the family, is secretly in love with Peter Griffin's wife, Lois Griffin, so for Christmas, he attempts to deliver to her the best gift ever. He searches high and low until he finally finds the perfect gift: a dead bird. Seriously. I mean, what can you expect from a dog? Then again, maybe if he had given the gift of something that comes in one of three sizes on mounted prints, things wouldn't be so awkward.
8. Blanche's Calendar from Golden Girls
In Miami, four golden age women live together, and on Christmas, the seductress known as Blanche Devereaux gives her two best friends what she considers a perfect Christmas gift: a calendar with images of her in sexy poses. Yes, seriously. While the friends are understandably a little taken aback by the gift, I'm sure they would've been just fine with some sort of other image-based gift from Blance that year!
9. Pamango Fruit from Power Rangers
Sure, it's a children's series, but it was definitely one that swept the world in the early 90s! When the Green Ranger, Tommy, needs a certain kind of fruit to help against Rita Repulsa's latest monster, he goes to his friend Ernie, who gives him a Pamango fruit. This turns into a lie about the Pink Ranger, Kimberly, having a parrott, so as a gift, Ernie gives Kimberly some more, completely confused as to what is happening. It's a shame Tommy couldn't just be honest with everyone and give his beau what she really wanted: something sentimental and personal.
10. The Krypton from Superman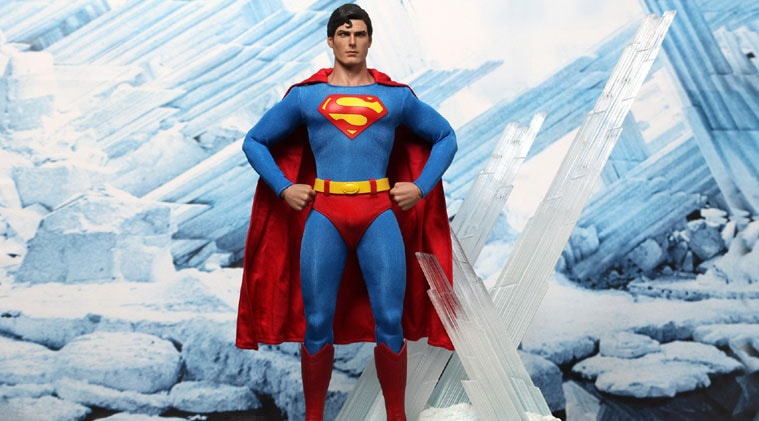 In the comic story "The Man Who Has Everything", Batman and Wonder Woman struggle to get gifts for Superman for his birthday. Of course, they have no time to really consider it as they soon find themselves in peril, but after the fact, Batman's gift ends up being a plant that he has grown from Superman, named The Krypton. It's a shame the planet gets destroyed during the battle that takes place. If Batman has instead been looking for a gift to give that would always be safe to share digitally, he would've done better with a image converted to text!
Choose one of The most Popular Gifts
Want to avoid giving some of these gifts to your best friend, lover, boss, or parents? Make sure you order a photo-to-text with an uploaded image of your own made up of your own words! Best of all, it arrives ready to hang, so there's no need to worry about how to get the canvas on the wall. Don't be another gift giving story gone wrong. Get one of the most popular gifts today!