Over here at Photo-to-text we love hearing great feedback from our customers. The great feedback that we receive brings us an incredible amount of joy because we take great pride in knowing that we are able to help in more ways than one. So, recently we were excited once we received an email from a past customer who told us just exactly how we played a major part in helping him reunite with the love of his life. We asked him if we can share his story, and immediately he said yes.
He was so much in love that he wanted us to share his story with others, and so we were happy to do so. Here it goes, we hope that you all enjoy the story as much as we did.
"Hello to you all. I thank you all for being great when it comes to customer service, and I also thank you for always keeping in contact with me at all times. You know that I love this site, but without holding you all up. I just want to tell you a brief story of how you helped me get back in contact with a woman that I fell in love with. First let me introduce myself, my name is Alan, and I'm a software engineer from New York.
I'm a easy going fun type of guy, who doesn't need much to keep me happy, and satisfied. I came across your site when it was my mother's birthday, and I was looking for ways to create a unique greeting for her. Once I stumbled across your site, and saw your services I was immediately sold, and once I received the finished product, I knew that my mother would love it, and the moment that I gave it to her, she was extremely happy. Once I saw her reaction, I knew I had hit a home run.
Turn your photo into text
Ok, so now that was my first experience with you guys, and the beautiful work that you offer. Now, I would like to bring your attention to the real reason that I sent you this email. The reason that I took time out of my busy day to write to you guys. This story is a unique one that I felt I had to share because it was just so natural in every aspect of it. Usually I wouldn't write these kind of emails, but I felt like I just had to write you guys. Ok here it goes. A few months back, well almost a year ago to be exact, I met this beautiful woman on the train in New York.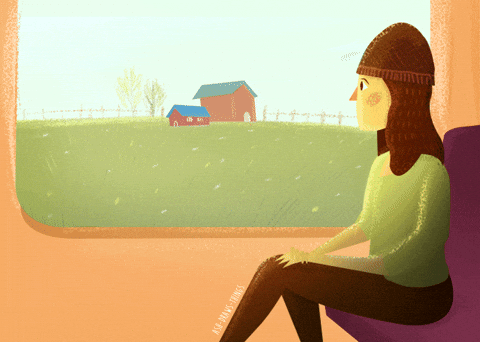 Now, I don't usually believe in love at first sight, but she was quite stunning. She had piercing blue eyes, long blonde hair, and a smile so beautiful that it can bring the sun out on a cloudy day. I see beautiful women all the time, but there was just something about her. She just caught me, and I felt like a fish on a hook. There was just something in me that told me, I had to say something to this beautiful woman. I knew that if I didn't say something to her, later on when I went home, I would have kept telling myself I should have said something, so I just got up from my seat, walked over to her, and said hello.
Ask for the Phone number
She smiled, and said hello right back to me, and then I felt a calming feeling. A sense of relief, especially since I now knew she was a nice woman. I asked her what was her name, and she said it was Jessica, I then told her mine, and proceeded to have a brief conversation with her. The conversation went smooth, we talked all the way until her stop, and right before she got off of the train, I asked her for her phone number. She smiled a little more, and then gave it to me.
I was very ecstatic that she had given me her number because I knew that she was someone whom I wanted to stay in touch with. So, I waited a few days before calling her. Once I did call her I made it known to her, exactly who I was. She remembered me, and also remembered the conversation that we had on the train. She said it was quite enlightening, and it made her morning commute much easier. So once I heard this, I immediately asked her if she wanted to go on a date this coming Saturday. And she responded by saying of course.
Photo as a Gift
Now, fast forward to the Saturday night that we had the date, everything went well. We had a nice dinner at a French restaurant, and before it was over I reached out for my cell phone. Then I took a picture of me and her by a grand piano. I tried to schedule another date with her, but our schedules were just off. She was always busy, or I was always busy. It seemed like we would never have another date again, so I did something thoughtful.
I took the picture that she and I had taken at the French restaurant by the piano. Then I sent it to you guys, and added some special words to it. Once, our schedules opened up, and we met in the park for a picnic. I gave her the photo as a gift. Her eyes filled with joy upon seeing the heartfelt gift that I made for her. When I turned her photo into text, I knew that I had ordered the best anniversary gift ever made.

She loved it, and to make a long story short, today this woman is my fiance, and we are expecting our first child. I just wanted to say that the quality of your work, and how it was well done impressed her. I just wanted to give my feedback, and say that I was satisfied with your work. Thank you, and you have me as a guaranteed customer."
Facilitating Love

See we are thankful for people like Alan because he had such a happy ending. We love doing what we do. So we will continue to help facilitate love in the lives of everyone that we work with. Feel free to contact us in order to turn your photo into text. If you're looking for a work that stands out, and is one of a kind!